Sewer Line Video Inspection Services for Kamloops Homeowners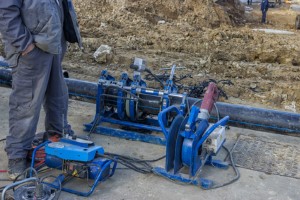 Camera inspection is a new and cost-effective way of determining the condition and exact location of a main sewer line. Our Kamloops plumbers send the camera down the pipe and it videos its journey to the city sewer. From this we can tell if a pipe has any low spots, root intrusions, fractures or broken spots which could restrict flow.
If problems are discovered, a locator can be used to find where the spot is and how deep underground the pipe is. This information is important when making spot repairs. Recently, new homeowners have been using this technology to inspect sewer lines in their prospective homes for any damage, prior to making a purchase.